Welcome to Moka!
Moka is our happy spot just outside the touristic Ericeira, a place where body and mind can find the right atmosphere to enrich themselves.
We believe in a place that can offer everyone the chance to relax and find his own space, exploiting the potential of yoga and surfing technique.
You can practice yoga in our Mongolian yurt and find tranquillity and relaxation in its simple circular space.
Or else if you are looking for more adrenaline you could go for a ride on our wood wave.
Here you can enjoy the beautiful portuguese sun in the courtyard, relax in the peaceful garden or in the lovely terrace.
Furthermore and above all you'll feel at home and share with people from everywhere the love for sport, delicious food and nature.
*The house*
Moka is on the top of the hill,




above the wonderful São Julião beach.




In our yard you'll never miss good music




and smell of coffee!
*Surfschool*
Let's go surfing!

Our school with small groups approach

will guarantee you a great learning

combined with an accurate focus on

each student improvement.
*Yoga*
Yoga is a union.
Union of body, mind and spirit.
Yoga is to be fully present.
*Surf Guiding*
We'll take you daily to
the different World Surfing Reserve spots
and we'll make sure that you'll be always
in the right place at the right time!
*Italian food*
We love good food!
In Moka you will taste delicious Italian meals,
based on classic vegetarian recipes.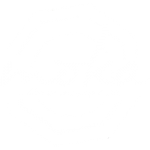 ADDRESS
Praceta dos Sete Moios 11
Baleia 2655-128 Ericeira
Portugal