Tuesdays are 'Workshop Days'
at Moka Surfhouse!
Every week, Dorotea will guide you through a 2 hours workshop to deepen your knowledge of some of the yoga topics that may need a little bit more time than a normal yoga class. You will spend some extra time exploring things in a different way, interacting with each other and with your teacher and getting out of your comfort zone.
In each workshop you will learn, analise, discuss, practice, play, look closely to specific techniques, and most importantly have fun while learning something new or simply getting deeper into things you already know.
Workshops are open to all levels, from beginners to more advanced practitioners and will run on tuesdays on a monthly basis.
Go easy on yourself.
Whatever you do today,
let it be enough.
Alignment & Yoga Anatomy
When is good and when is not to follow alignment guidelines? There's a big dilemma around right or wrong alignment in yoga practice, in this workshop we will take a close look on classical alignment as taught in classical yoga and how to adapt it to western's bodies anatomy. We will also spend some time to deepen the understanding of how our body is structurally made and to explore some of the big topics that are sometimes unknown or unclear such as hypermobility, flexibility, joint range of motions etc and how to adapt your yoga practice according to any of these conditions in order to avoid injuries.
Strength & Flexibility
Asana practice in yoga require both strength and flexibility. If we only have flexibility in our asana practice, this can mean we don't have enough stability to keep our body and joints safe. If we only have strength, this can mean that we have short muscles that can't properly protect the body, as they pull the joints out of alignment, and force them to bear weight they aren't meant to take. In the first part of this workshop we will work with specific exercises that incorporate some 'pulling' techniques to strengthen the key muscles used in yoga, the second part instead will be focused on learning how to deep stretch and release any tightness in the body to achieve more flexibility, including many couple exercises so we can laugh and have fun in the process as well!
Pranayama – Breath as a tool to control the mind –
Quite often we don't give much attention on how we breath. Pranayama, which means 'Elongation of pranic energy' in Sanskrit, is so much more than the few simple techniques that are sometimes practised in a standard yoga class. In this workshop we will explore the meaning and the importance of Pranayama and how to incorporate breathing techniques in your daily practice and in everyday situations. We will learn how to perform in a correct way, with specific exercises, both calming and energising techniques such as ujjayi pranayama, kapalabhati, nadi shodhana, agni prasana and so on.
The ABC of Inversions & Arm Balances
Getting upside down can be daunting for fear of falling. In this workshop we will explore the key principles of arm balances and inversions, starting from the foundations and working with exercises and tricks that strengthen and stretch the muscles needed when why try to fly. Combining elements of core, arm & shoulder strength we'll build you up step by step to give you the confidence needed to get upside down.
We will practice different arm balances and inversions together such as bakasana, eka pada koundinyasana, sirsasana, pincha mayurasana among others, learning different variations and transitions in order to suit all levels of practitioners.
Check the schedule and reserve your spot!
Workshops are open to everyone,
you can add it to your pack or drop in if you're not our guest.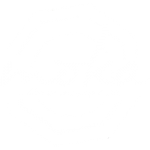 ADDRESS
Praceta dos Sete Moios 11
Baleia 2655-128 Ericeira
Portugal