Deepen your practice
with our yoga days!
Every week you have the chance to explore in depth some aspect of yoga. Fridays are workshops days, with a 2 hours long workshop to deepen your knowledge of some of the yoga topics that may need a little bit more time than a normal yoga class. In each workshop you will learn, analise, discuss, practice, play, look closely to specific themes and techniques, and most importantly have fun while learning something new or simply getting deeper into things you already know.
While Tuesdays and Saturdays are Nidra days, one extra hour to unwind after your evening class practicing the "Yogic Sleep", a guided relaxation technique that allows you to relax, recharge, rejuvenate and awaken higher consciousness.
Workshop is an extra activity not included in the packages.
Yoga Nidra or Yogic sleep is a state of consciousness between waking and sleeping.
Is a simple yet profound technique that unwinds the nervous system and induces complete physical and mental relaxation with inner awareness.
This practice has been found to reduce tension, anxiety, and stress by helping the practitioner to enter the parasympathetic state of rest-and-digest. In this masterclass you'll be guided with verbal instruction while lying in a comfortable savasana position following specific techniques that allow you to dive in a deep inner journey where you are to be left to model your own experience and embody your own deeper truth.
The ABC of Inversions & Arm Balances
with Federico Zanchetta
Fridays 07.05 | 21.05 | 04.06 | 18.06 | 02.7 | 16.07 | 06.08 | 13.08 | 27.08 | 10.09 | 24.09 | 08.10 | 22.10 | 29.10 | 05.11 |
Getting upside down can be daunting for fear of falling. In this workshop we will explore the key principles of arm balances and inversions, starting from the foundations and working with exercises and tricks that strengthen and stretch the muscles needed when why try to fly. Combining elements of core, arm & shoulder strength we'll build you up step by step to give you the confidence needed to get upside down.
We will practice different arm balances and inversions together such as bakasana, eka pada koundinyasana, sirsasana, pincha mayurasana among others, learning different variations and transitions in order to suit all levels of practitioners.
Learning how to breathe – breath as tool to improve health and well being
with Dorotea Zafferani
Fridays 14.05 | 28.05 | 11.06 | 25.06 | 09.7 | 23.07 | 30.07 |20.08 | 03.09 | 17.09 | 1.10 | 15.10 | 29.10 | 12.11 |
Breathing is what keeps us alive, the body knows how to do breath for our basic survival. Breathing affects all the systems of the body, and everything we do from the pace we keep to the choices we make are influenced by the rhythmic metronome of our breath.
Most of the time we don't pay too much attention to how we breathe, and we create unhealthy breathing patterns that become habits in our daily life.
In this workshop we will explore into details the anatomy and physiology of the breath and learn simple techniques to improve the way we breathe not only into yoga but also in our everyday life, so that by learning how to breathe well we can create the optimum conditions for health and well being.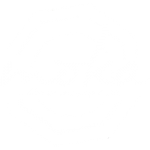 ADDRESS
Praceta dos Sete Moios 11
Baleia 2655-128 Ericeira
Portugal