Book now
Please fill this form to send us your booking request or write us a message if you want more information
PLANE
The closest airport to Ericeira is Lisbon Portela (45 Km).
SHUTTLE SERVICE
We offer transfers from-to Lisbon airport on request. Details in the prices page.
CAR
From Lisbon airport, follow A8 Oeste. Take the exit n° 14 and follow Leiria-Loures direction. After Loures, take the exit n°5 Ericeira-Mafra-Malveira and follow the highway A21 until the end. After Ericeira toll, at the traffic circle follow city direction. At the T-junction, keep left taking Estrada Nacional 247 to the south. At the São Julião beach sign, turn right into Estrada Municipal. Take the first street on the left, Rua dos Sete Moios, and keep left. Welcome!
BUS
From Lisbon airport catch the underground to the main bus terminal Campo Grande. Buses to Ericeira leave approximately from 6.30am until 11.30pm (www.mafrense.pt). Get off the bus at Ericeira bus terminal, we'll pick you up there!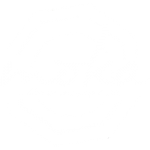 ADDRESS
Praceta dos Sete Moios 11
Baleia 2655-128 Ericeira
Portugal