The best surfer out there

is the one having the most fun
Our surf school has been founded by a professional surfer and a former international judge of surf competitions.
Guided by their passion and knowledge on surfing, they trained their instructors to give the most professional and efficient lessons with fun and safety in the water.
According with your surfing level and the conditions of the ocean, you will join different groups once on the surf spot.
The lesson for the beginner group (max 6 people per instructor) is held in a safe area on the inside where you will be able to practice all the surfing basic techinques while enjoying the first rides on a wave. If you will rather join the intermediate group (max 4 people per instructor), you will paddle to the line up and catch green waves, learning how to perform the first manouvers and to get comfortable among the other surfers.
The main spot of our surf lessons is Ribeira D'Ilhas, one of the most famous waves in Europe and location of many important competitions.
You will fall in love for its regular, consistent and forgiving waves!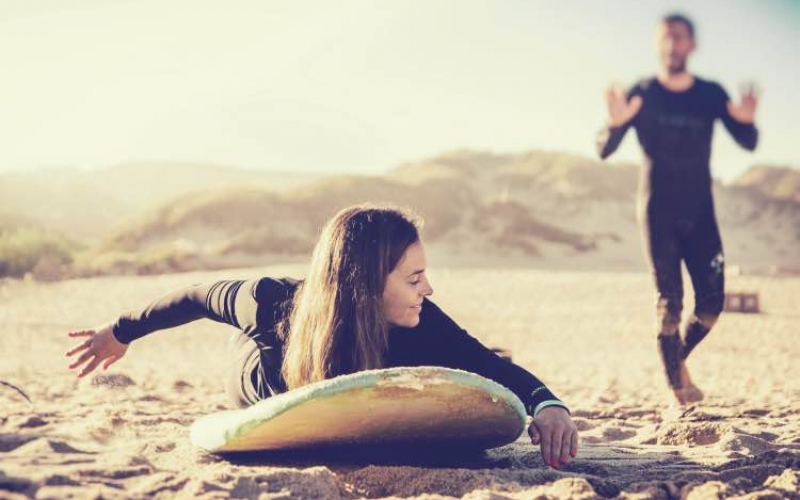 BEGINNER
Beginner level is suitable for absolute beginners who want to learn the basics of surfing and for surfers who want to learn how to catch left and right green waves and to improve their paddling technique to reach the line up.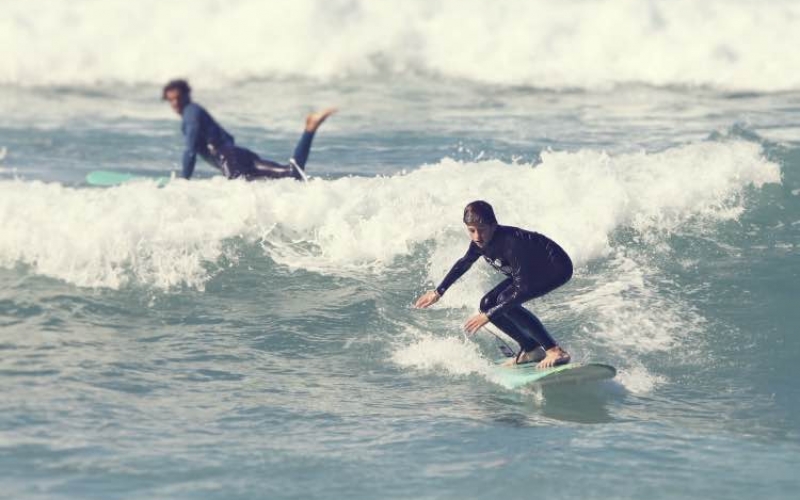 INTERMEDIATE
Intermediate level is suitable for surfers who can catch and ride green waves on their own and want to learn how to perform maneuvers on the wave and to improve their knowledge on spot analysis and wave reading.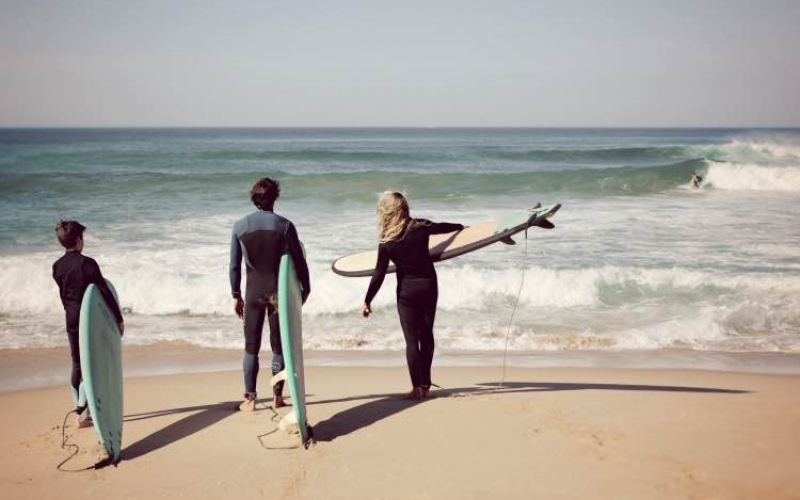 KIDS AND PRIVATE LESSONS
Our school offer lessons in separate groups for kids starting from 12 years old ensuring safety, quality and fun and private individual or group lessons for surfers who want to be followed by a personal instructor in the water.
Miguel Fortes
Miguel Fortes is one of the best surfers in Ericeira thanks to his technique and style; he knows better than anyone the barrels of Coxos. Miguel is a Billabong rider, recognized surf instructor and coach surfer by the FPS (Portuguese Surfing Federation).
Michel Amaro
Michel Amaro started surfing at the age of 14 in Ericeira and he was international surf judge for 20 years in the Association of Professionals Surfers. He is a respected surfer, graduated as surf instructor and coach surfer by the FPS (Portuguese Surfing Federation).
*Photoshooting*

Our photographer offers
his knowledge of Ericeira spots
and his professional expertise
for individual and group shoots.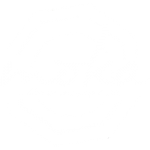 ADDRESS
Praceta dos Sete Moios 11
Baleia 2655-128 Ericeira
Portugal