* Our Policy. Please read carefully! *
CHECK-IN/CHECK-OUT Check-in from 2pm to 11pm. Check-out at 11am.

MINIMUM STAY

3 nights minimum stay. In peak moments and from the 1st of June to the 31st of October preference will be given to 7 and 5 night package booking.

PAYMENT

Please note that we don't accept cards/only cash or money transfer. If you wish to use the money transfer, please consider that the payment has to be done within the day of your arrival. Otherwise if you wish to pay with cash the bill settlement has to be done within the day before your check-out (10am-5pm). In case of bank fees, these have to be covered by the costumer. If they are charged to Moka, please consider that we will add them to the final bill. If you have surf in you package and you wish to pay through money transfer, please consider that the part of the surf school has to be paid in cash.
CHANGES/CANCELLATION No cancellation fee if you cancel 28 DAYS BEFORE the check-in date; Moka will refund you the deposit except for the international bank transfer costs. NO REFUNDS for late arrivals, early departures, shortening of stays or no shows. Unless the changes are requested 28 days before the check-in date. If you wish to change the dates of your booking, please consider that the cancellation policy will be applied (28 days notice).


COVID-19 If you will be forced to cancel your booking due a new warning in traveling, a black list of yours or other Countries or any restrictive measure related to Covid-19, you will receive a voucher with the amount of your deposit that you can use for another reservation during the 2022 (March 15th to November 15th). Vouchers are non-refundable and cannot be used after the expiry date. Only one voucher can be redeemed per booking.The voucher is valid for a sigle use with no remaining value after its use. If you'd need to cancel again your reservation due to another restrictive measure related to Covid-19, please consider that the time limits of our deposit cancellation policy will be applied (28 days notice). If you cancel 28 days before the check-in date, you'll be able to use the voucher for a new reservation according with Moka availability and the expiry date of the voucher. 

COVID-19 POSITIVE CASE Following the instructions of the Portuguese Directorate-General of Health (DGS), each hotel determines its own Protocol in case of a person testing positive to Covid-19. If you test positive for Covid-19 in Portugal, you will have to self-isolate from 7 to 10 days according with your symptoms. Since Moka Surf House is a small structure, with shared bathrooms and common areas we are not able to provide a suitable and comfortable space for the isolation period. For this reason, always in accordance with the current guidelines of the DGS, and in order to limit the exposure of staff and guests, if you test positive to Covid-19 while staying at Moka you will have to self-isolate immediately and find another accommodation from the same day onwards. We will refund you for the nights and the activities you will not be able to enjoy. The Protocol complies with the recommendations of the National Public Health Organization and will be revised according to the developments. In order to promptly respond to a case or outbreak of Covid-19, and to protect our staff and guests against Covid-19 disease, we mightl ask all the guests and the staff to self-testing.

ACTIVITIES/PACKAGES Our packages can not be amended and the activities can not be substituted. You can change from one pack to another until the day of you check-in. No change/discount are allowed after that date.
If you have surf in your package, please note that the classes will start the day after you arrive and continues every day that follows. If you would like to postpone a class please enquire the day before until 5pm to avoid the class charges.
To whom have the massage in the package, the time will be communicated on the day of the arrival and it can't be changed. If you have any needs please let us know within 15 days of the check in.


If you reserve any extra package activities, you are entitled of free cancellation up to 15 days before your arrival date; after that the full amount will be charged.

QUIET HOURS from 11pm to 8am. No music or loud conversation during quiet hours please.

NON-REGISTERED guests are not permitted in Moka however can hang out with a guest until 11pm.

NO FOOD/ALCOHOL/SMOKE in the rooms please.

LOOK AFTER  your personal belongings! Moka won't be held responsible for any loss, theft or damage to any guest property. Shared rooms have safe box, bring a standard lock or you can buy one at Moka.

PRIVATE ROOMS are cleaned only upon request otherwise the staff does not enter in the room.

OCCASIONALLY, the staff takes PHOTOS! You are not entitled to any compensation if you appear in a photo that is later displayed by Moka.

YOUR EMAIL will be added to our mailing list. We will not never sell your personal information to a third party, we will not spam you and will not divulge your information to anyone you haven't asked us explicitly to; we will not sell or share your information with a third party unless required by law. Please contact us if you do not wish to receive Moka updates, we will cancel your contact immediately.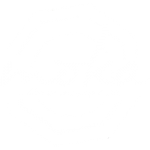 ADDRESS
Praceta dos Sete Moios 11
Baleia 2655-128 Ericeira
Portugal